I recently checked out the Big Creek Greenway, near North Point Mall in Alpharetta. It is actually pretty skate friendly, with just a few pitfalls. It is currently about 6 miles one way, with future plans for extensions north and south along the creek.
South entrance at North Point Parkway, just across from the Mall: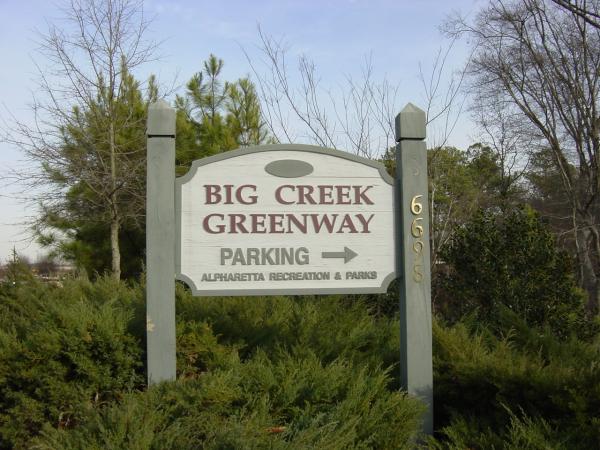 Entrance spur from the parking lot: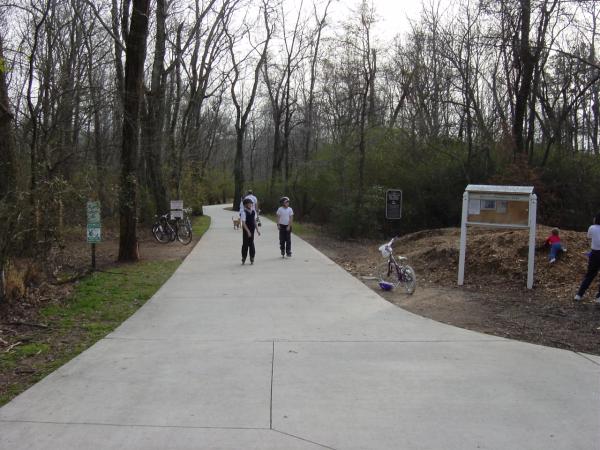 Major intersection: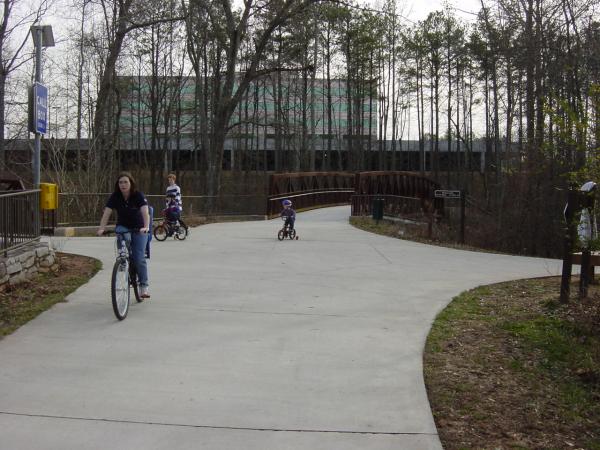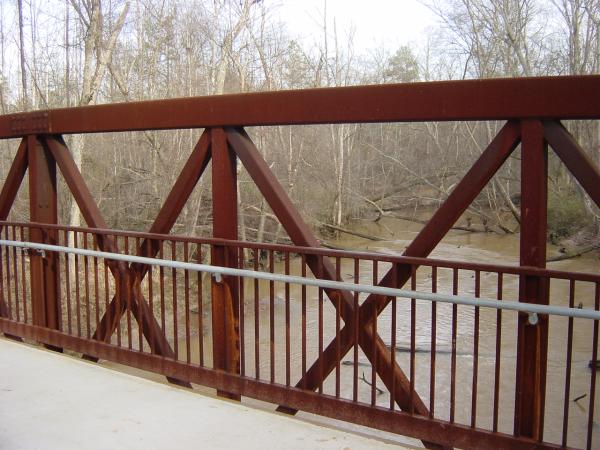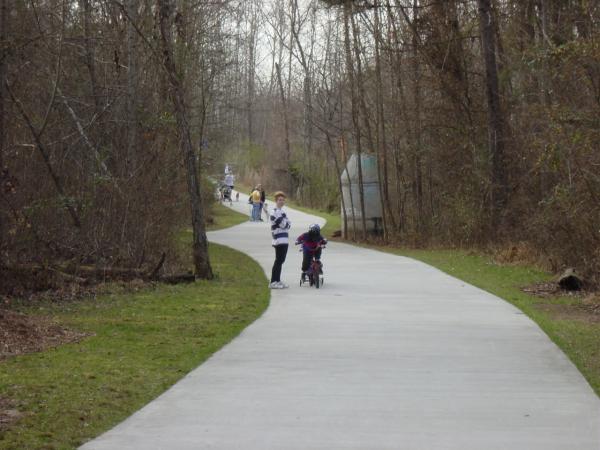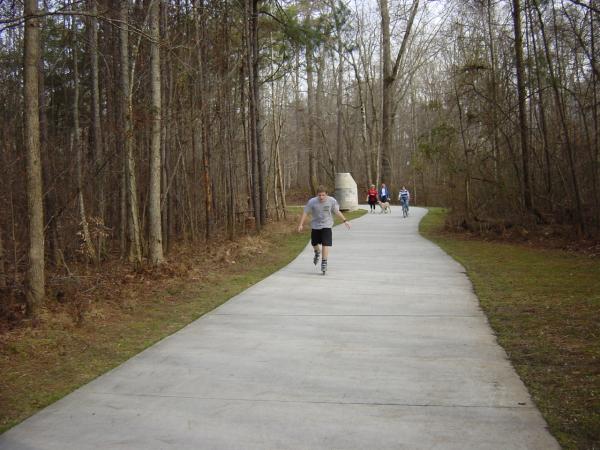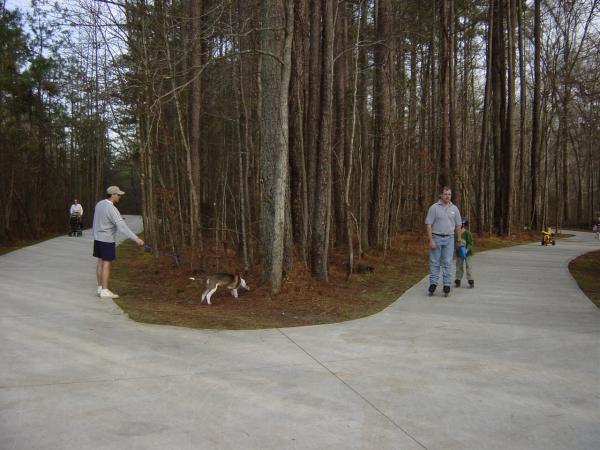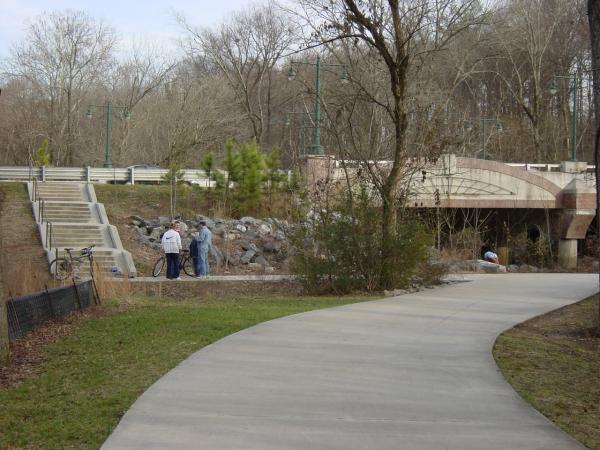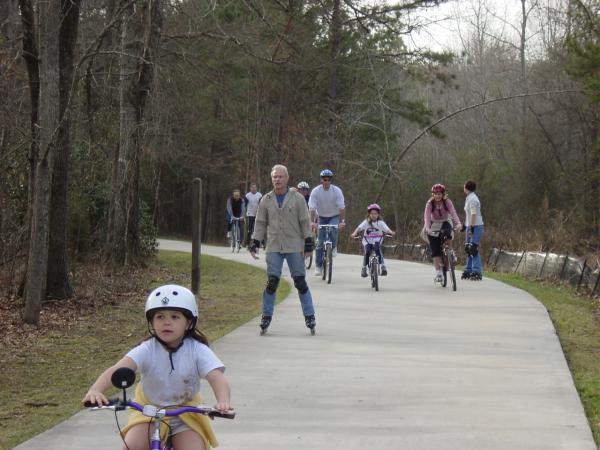 Under the bridge: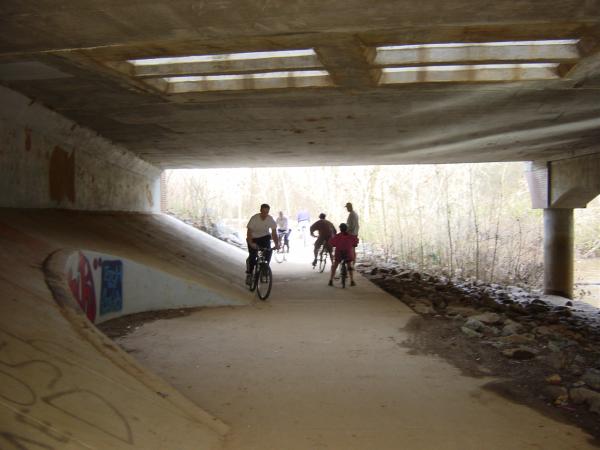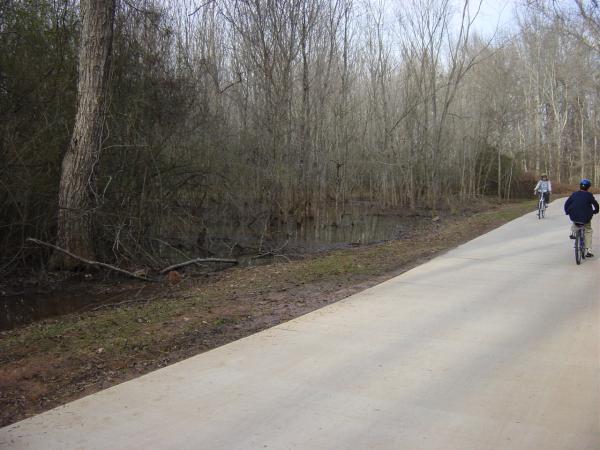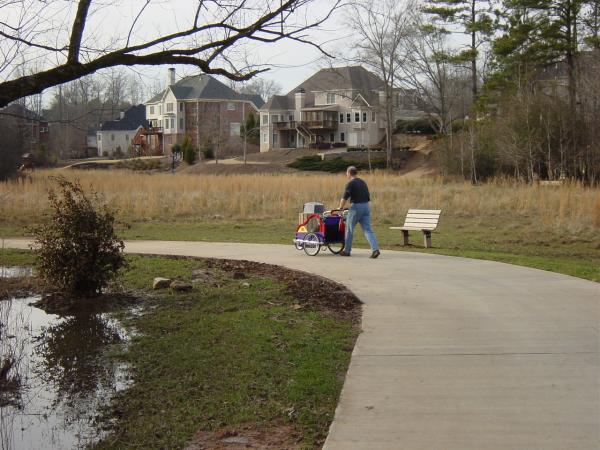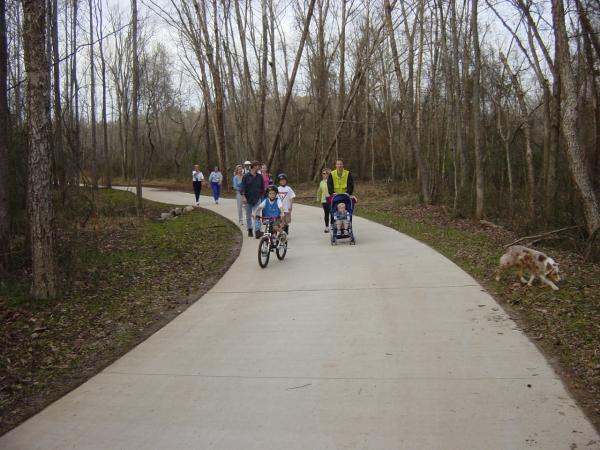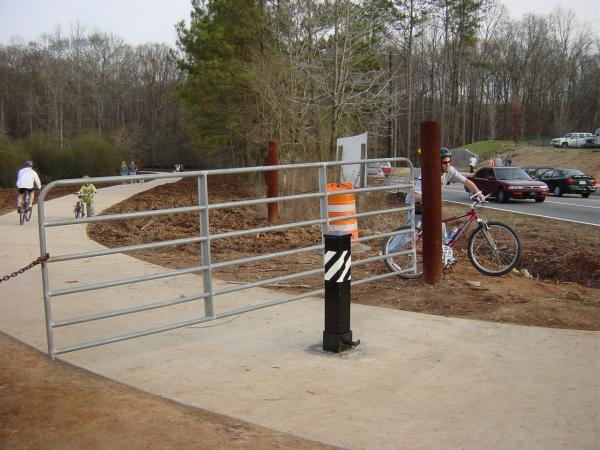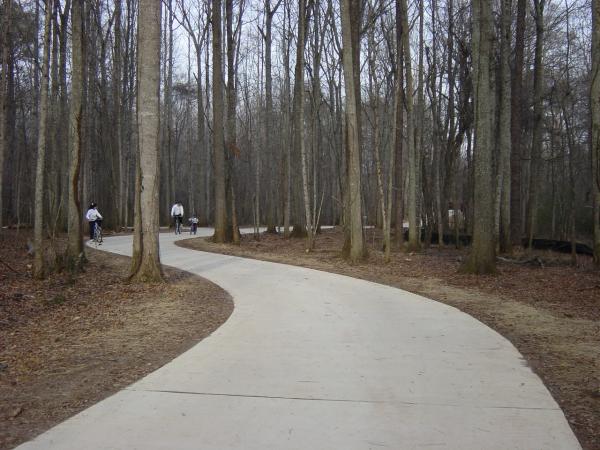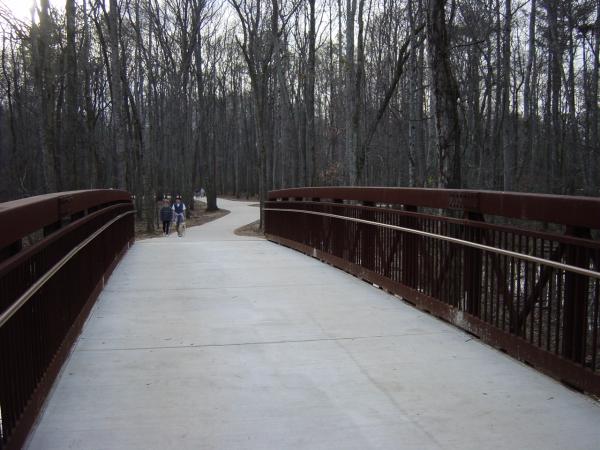 I got bit by a dog while skating. Not very deep, the dog got more sock than me. I didn't provoke the dog, kept my distance, and it didn't see me until I had already passed it, then it went after me. The dog was with its owner on an extendable leash. These leashes are notoriously difficult to control within short range. Unfortunately the path is not wide enough to stay "out of range". The traditional leather leashes provide much better control in my opinion for this kind of area, with cyclists, skaters, and kids running around on a narrow path.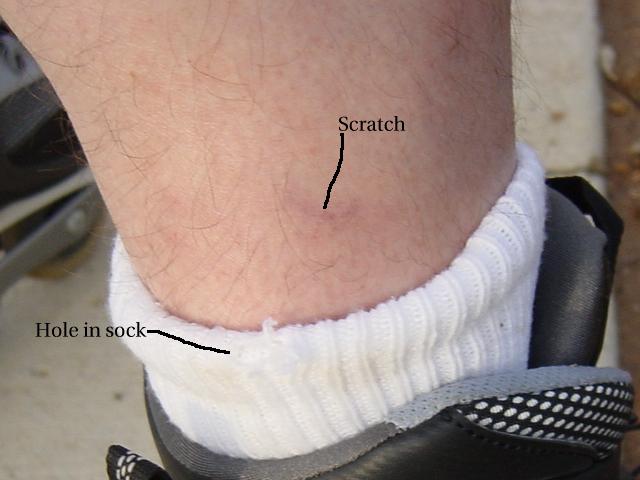 Muddy water from recent rains: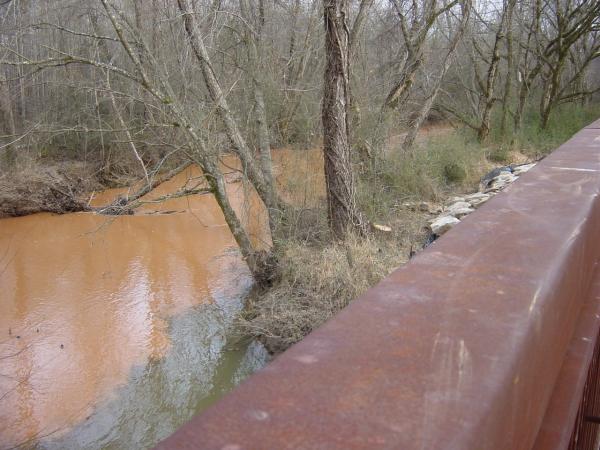 Recent rains had flooded out parts of the path, which were covered with mud and sticks. Most areas were clean and dry, though: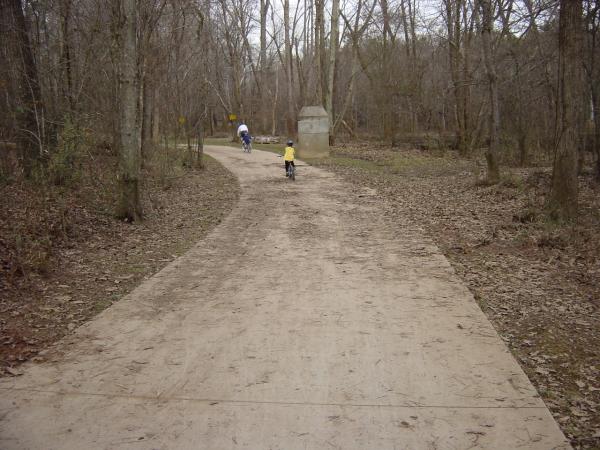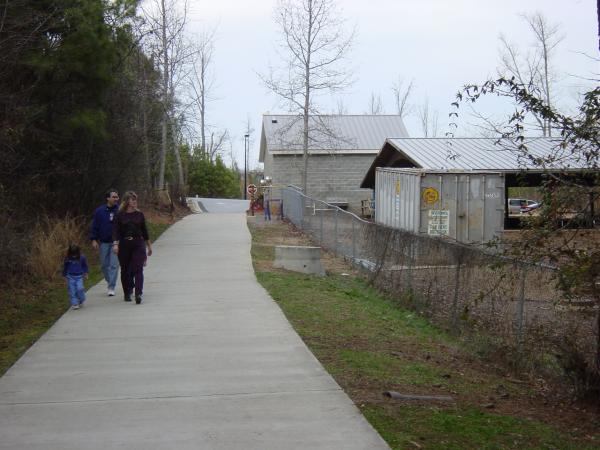 The path cuts through a parking lot near the YMCA: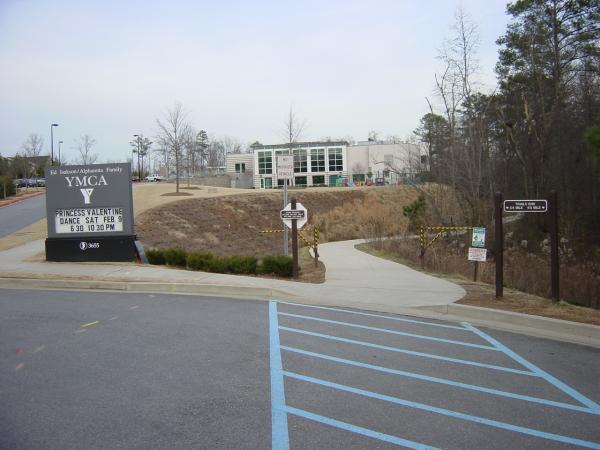 Looking back at the northeast end of the path: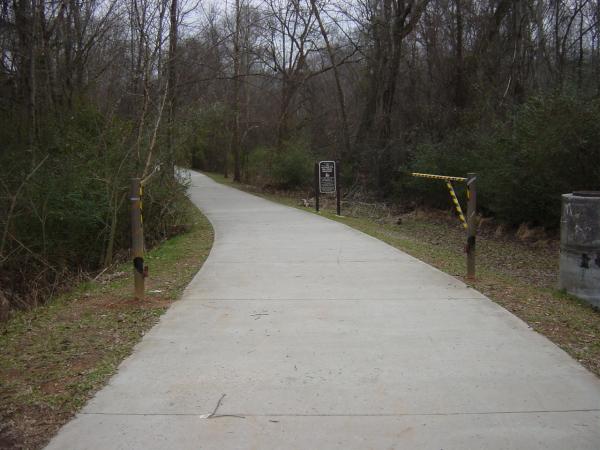 The hole in my sock left after the dog bite: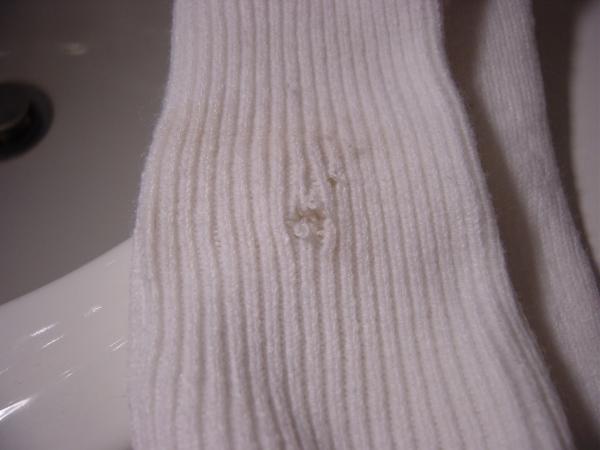 Any more good pictures? Please send 'em to scott@aprr.org.