Toeing The Start: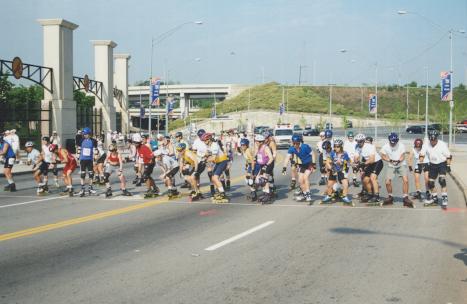 And They're Off: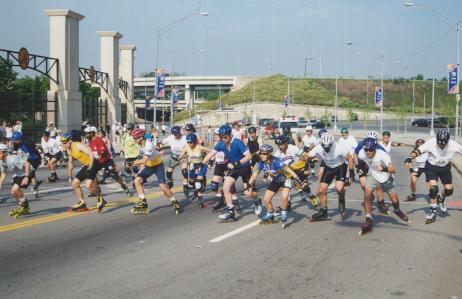 On The Course: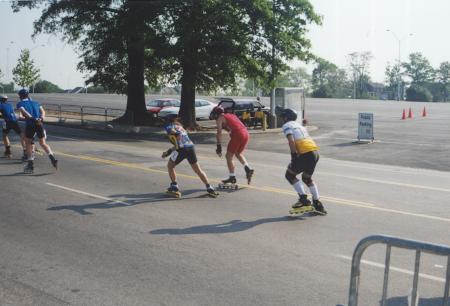 Miguel Rounds The Corner: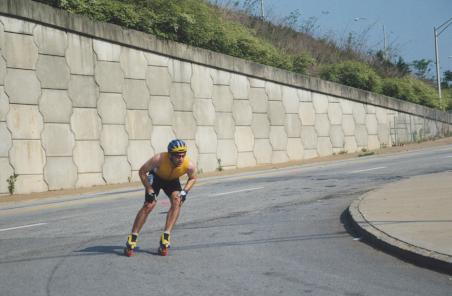 Corbett Gives Us The Sign: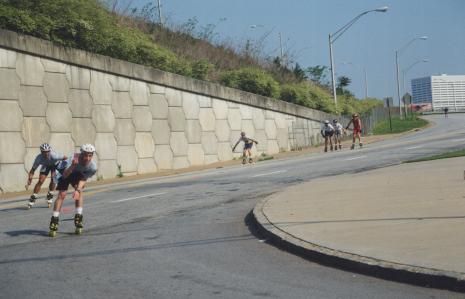 (Just) Hanging On Around the Corner: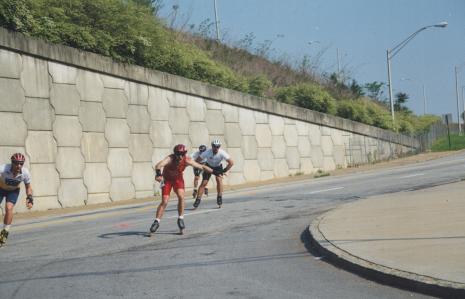 Bill Takes It Around:

New Skates, Huh?: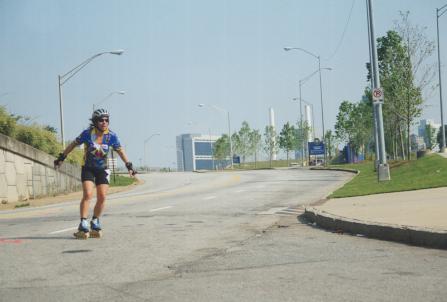 Lisa, Standing Tall: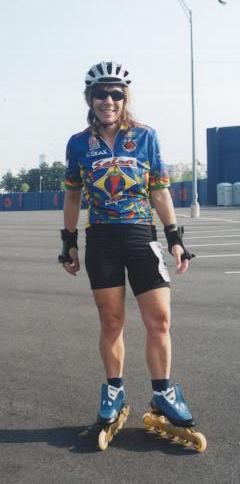 Cute Couple??: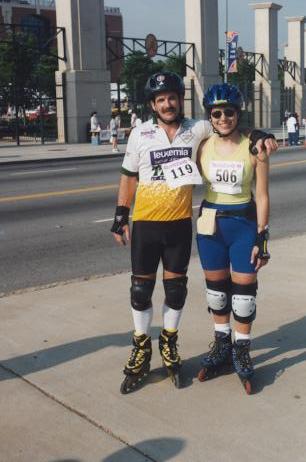 Miguel Fan Club: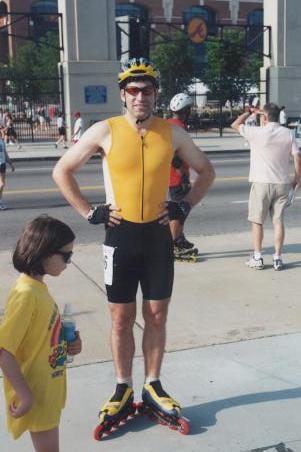 Only Those With Medals Can Be In The Picture: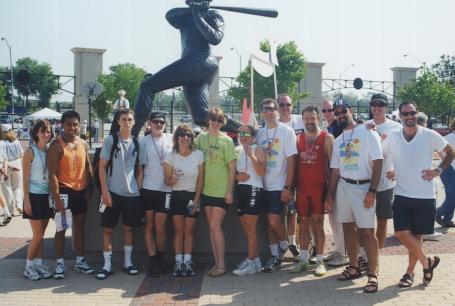 Any more good pictures? Please send 'em to scott@aprr.org.