[Previous entry: "Thursday Afternoon - October 16, 2003"] [Main Index] [Next entry: "Carbohydrates and Protein - October 17, 2003"]
10/17/2003 Archived Entry: "A2A Friday Night Skate - September 26, 2003 (Part 4)"
Our A2A Skating Adventure
On Friday Night, September 26, 2003
(A2A's Friday Night Skate - Part 4)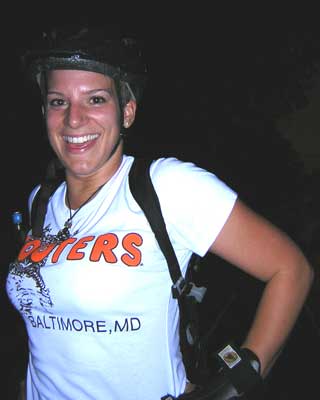 Of all the Hooter's girls, Brook B., from Maryland's TNT seems to be
the most perfect one.
While living in Miami, I fell in love with one of Coconut Grove's
Hooter's girls. One night just prior to my leaving Miami, a half dozen
of my guy friends dropped by my small, red cottage unannounced and
said to me, "We're taking you to see Karen at Hooters."
My refrigerator in Miami was precisely that of a beer commercial.
Somehow, I continuously only had a partially full jug of milk, one or
two eggs left in the egg container, and almost always five to six cases
of various types of beer. (The half loaf of molded bread usually sat on
top of the refrigerator.) As we usually did, my architect friends and I
grabbed some plastic cups, filled them with a couple beers each, and
headed off to the Coconut Grove Hooters, a mere few blocks away.
I very much remember that night, not because my Miami friends remain
as being some of the closest friends that I have; but because of my
then favorite Hooter's girl, Karen. That night, she looked me in the eye,
with tears rolling down hers, and said to me that she's going to miss me.
Before my friends could pick-up the restaurant's tab, I secretly slipped
Karen my credit card and instructed her to cover our tab and provide
herself with a fair tip. And so she did. She gave herself $100. I never did
complain, but looked her back in the eye, with pretend tears rolling down
my eyes and said to her, "I'm goina' miss you too." Then we kissed each
other.
My half dozen close friends refused to talk to me all the way back to my
little red cottage.
I then asked Brook if she was actually a Hooter's girl. She told me no.
And I was glad.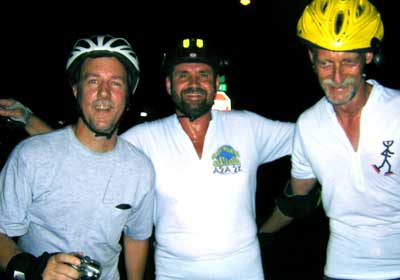 These guys were nothing but fun. Greg R, Pete U, and Don G.
They were non-stop cuttin'-up and laughing.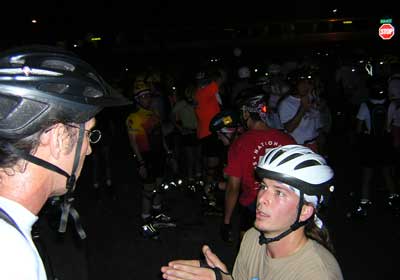 Paul K had just given the Friday Night skaters the "scoop" of A2A' final
route segments. He mentioned to us the fact that we were now on the
52 & 87-mile route, as we entered onto Dekalb Ave. Russell B wanted to
ensure he was very clear about A2A's route, and went over the route's
complex final few turns with our A2A Guide Master. Transitioning from a
road race to a Little Five Points sidewalk excursion was troublesome.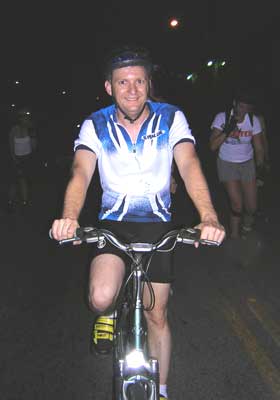 Dan D was with us, and not only that, provided a HUGE helping hand to
the A2A effort. Thanks Dan for all your help. You have not gone unnoticed.
(Brook B in the background)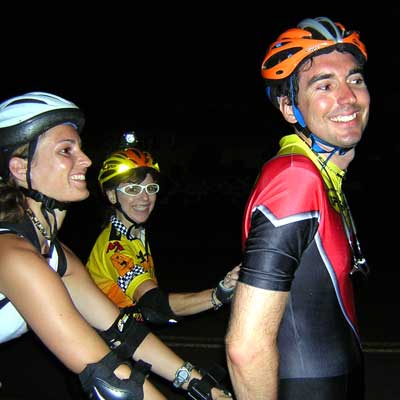 Here's an image to go into the A2A - Book of Fond Memories.
Sara S from Michigan and Dirk R from Fulda, Germany skate their way up
Decatur Street. They had been having so much fun during the A2A Friday
Night skate that vibrations of fun bleed from their skin, poured from their
smiles, and streamed from their eyes. Their aurora of pleasure was obvious
to all of us. So much so, that Brenda C was not hesitant or shy to join-in
their exuberant sensation of A2A celebration & joy.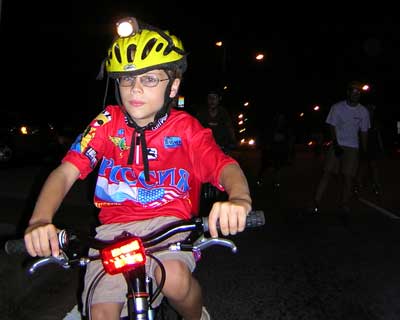 Lisa B's son, Andrew, hangin' with us on Moreland Ave.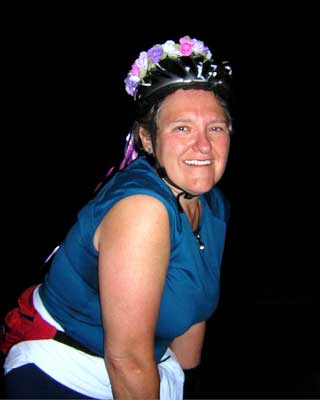 Carol P, is about as much of TNT as you can get. She participates with the
in Team-in-Training each year and raises funds for the Leukemia Society's
cause like a champion. Although she's from the Washington D.C. area, her
love for other people is wide spread. We were honored to have her with us
again this year.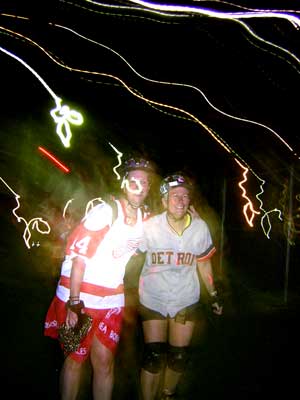 Colleen B "Candy Girl" and Carolyn H – have made it all the way back to
Piedmont Park!!! Upon their special victory of accomplishing this year's A2A
Friday Night Skate, Champaign like fireworks are provided for these out-of-
town VIP guests. They are now ready for A2A, D2A, A2D, and everything
else in life. I do know something about Candy Girl (well, several things) –
but one thing is that NO SKATING EVENT IS THE SAME WITHOUT HER !!!
(She's as sweet as candy – and a valuable asset to TNT).

The official A2A - Friday Night Skate route map.
Created and provided jointly by David S and Kenny L.