[Previous entry: "Wednesday Night - February 4, 2004"] [Main Index] [Next entry: "Wednesday Night - February 18, 2004"]
02/08/2004 Archived Entry: "Peach Bowl Parade (Part II) - January 2, 2004"
Our Skate in the Peach Bowl Parade
On Friday – January 2, 2004
(Part 2 of, well, actually 3)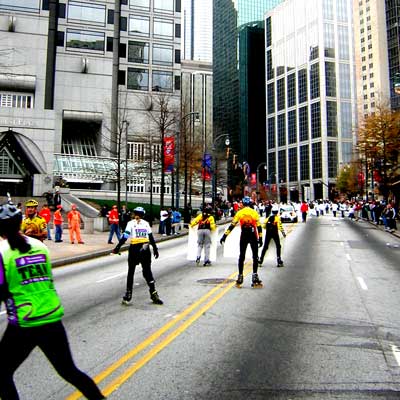 Getting started & heading toward the long awaited National cameras.

.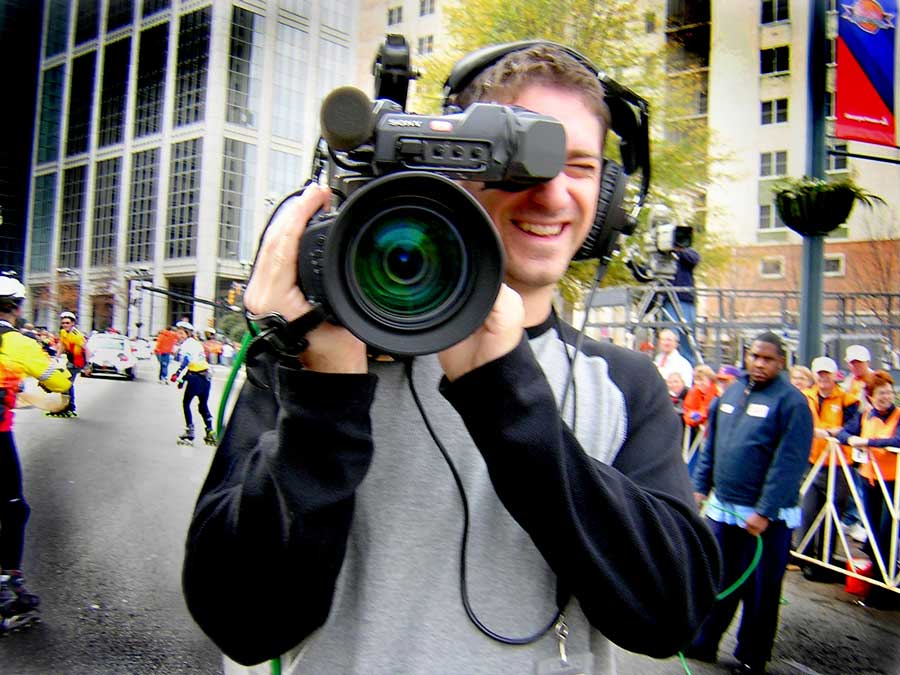 LIVE on National Television !!!
Yep!
I was the one!
I was interviewed on National Television!
And was asked a whole slew of questions!
And what I said…
And the string of responses I gave…
Well…
The moment after I said whatever I said…
And after stringing the responses that I gave…
I then suddenly had no recollection or clue!
(I was somewhere on Cloud-9)
But Laurie K's mother, up in Vermont…
Called Laurie on her cell phone soon after…
And reported to us that the young man in the yellow (jersey)…
The one in Laurie's skating group…
That talked on the camera and was seen in Vermont…
Was Awfully Cute!
(That must have been me.)

.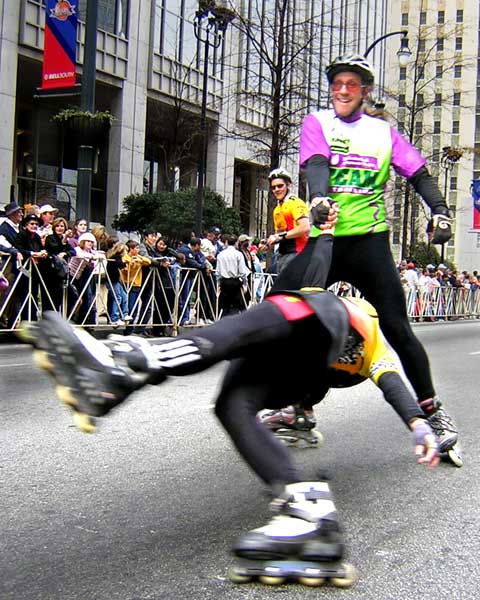 Paul & Cindy & the Death Star
.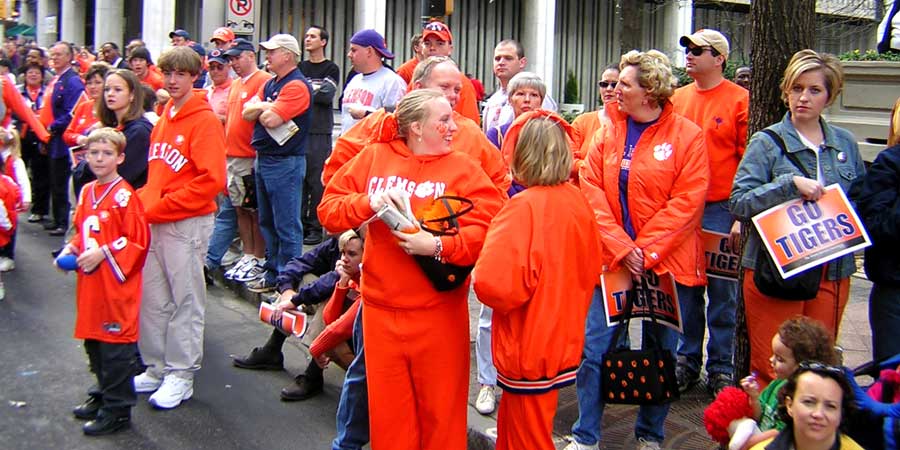 The vast majority of the parade's spectators (perhaps all of them),
were either wearing University of Tennessee attire, or that from
Clemson. There was no peach color on the sides of Peachtree Street,
only orange and white.

.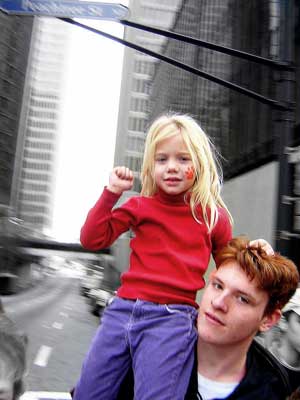 Some Clemson fans.
(One of my favorite images.)

.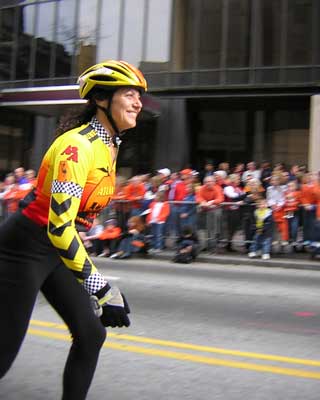 Laurie K

.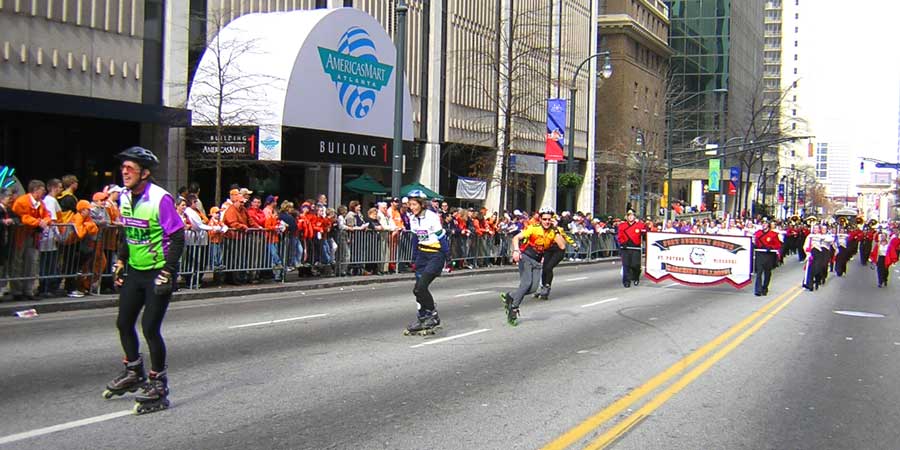 APRR on Peachtree Street

.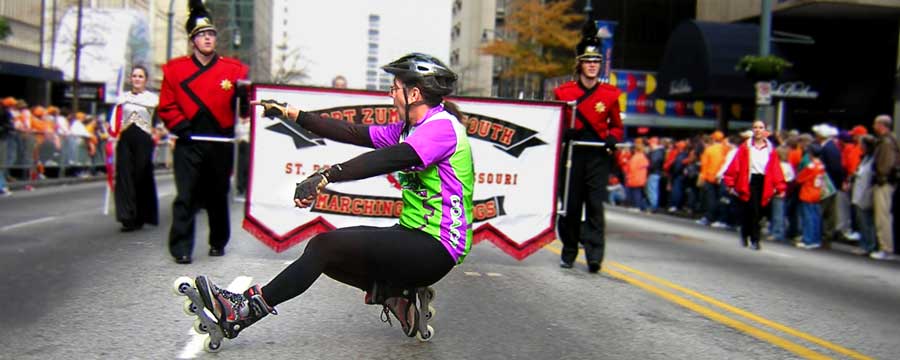 Paul K

.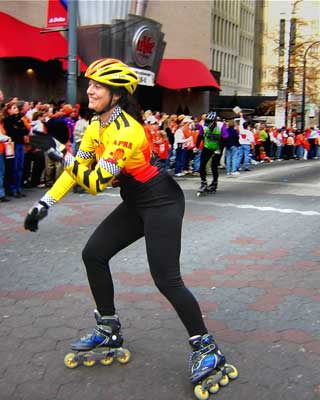 Laurie K

.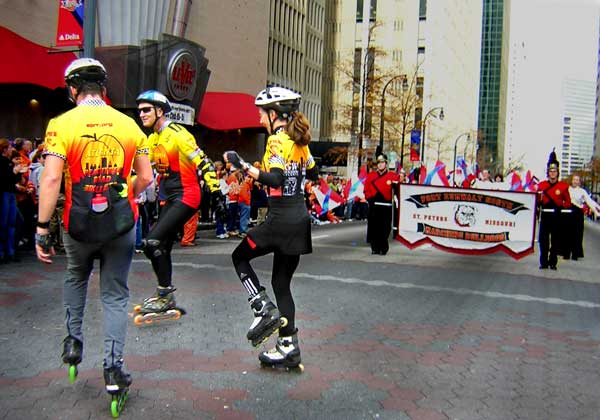 Skate Aerobics
(Chuck, Donald, and Cindy)

.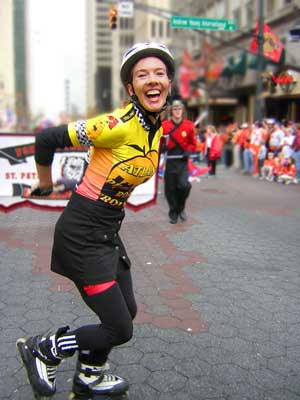 Cindy S

.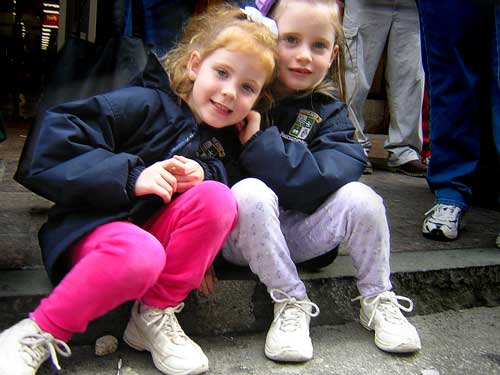 .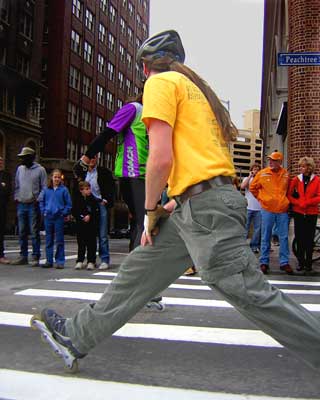 Russell B

.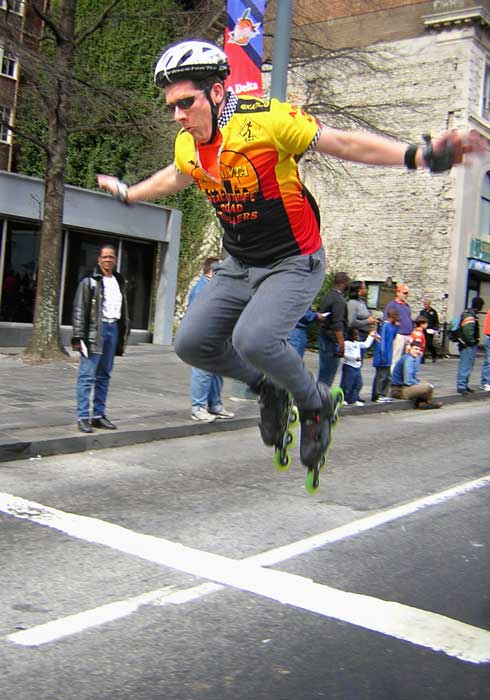 Chuck O

.

A Tennessee fan, her relatives,
and her adversaries.

.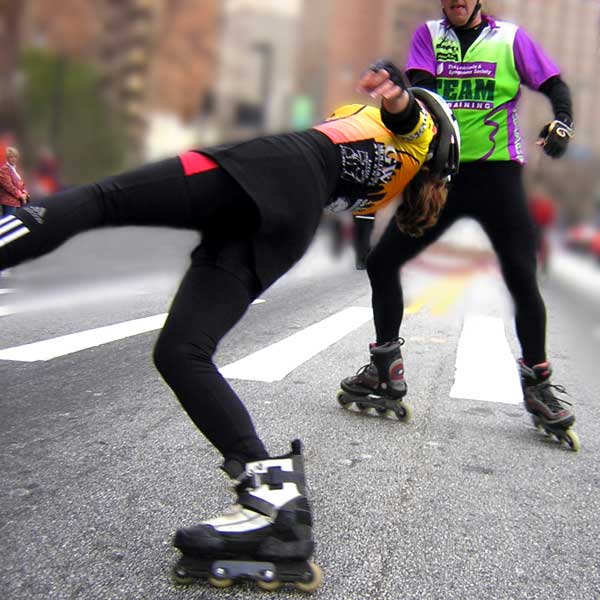 Paul & Cindy & the Death Star again.
And again and again - all the way up
the street.

.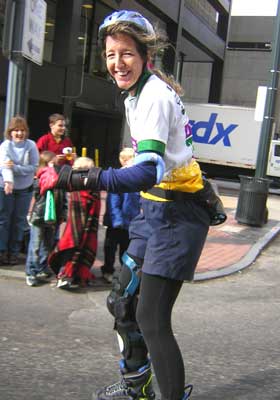 Stephanie R

.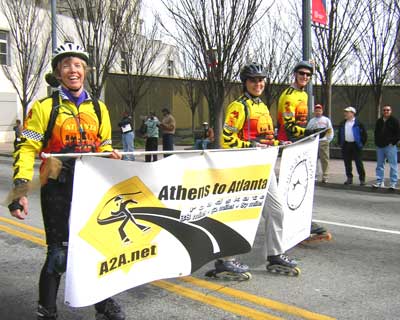 Carol, Paula, and Donald

.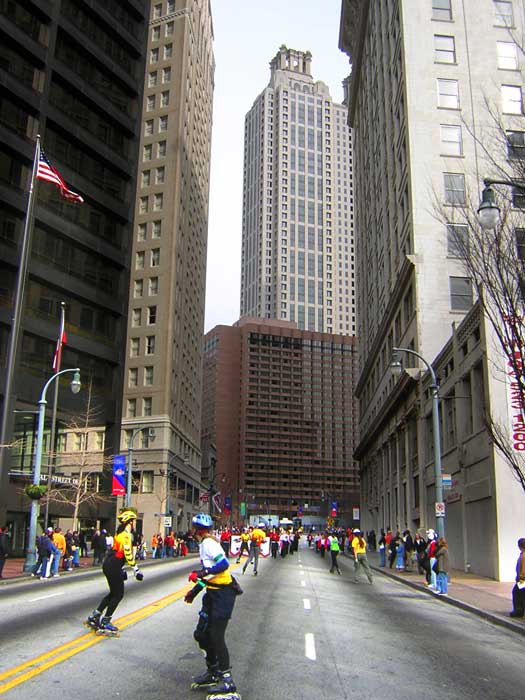 The Party on Peachtree

.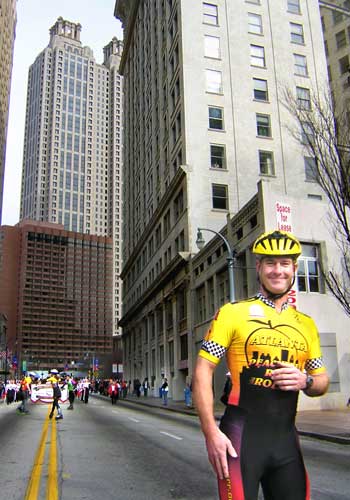 Mark D

.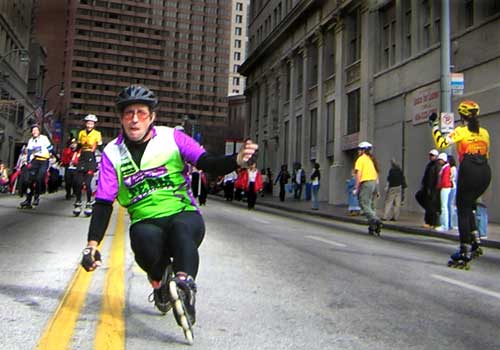 Paul K

.

Cindy S